October 5, 2022
Tips For Decorating Your New Compass Apartment Home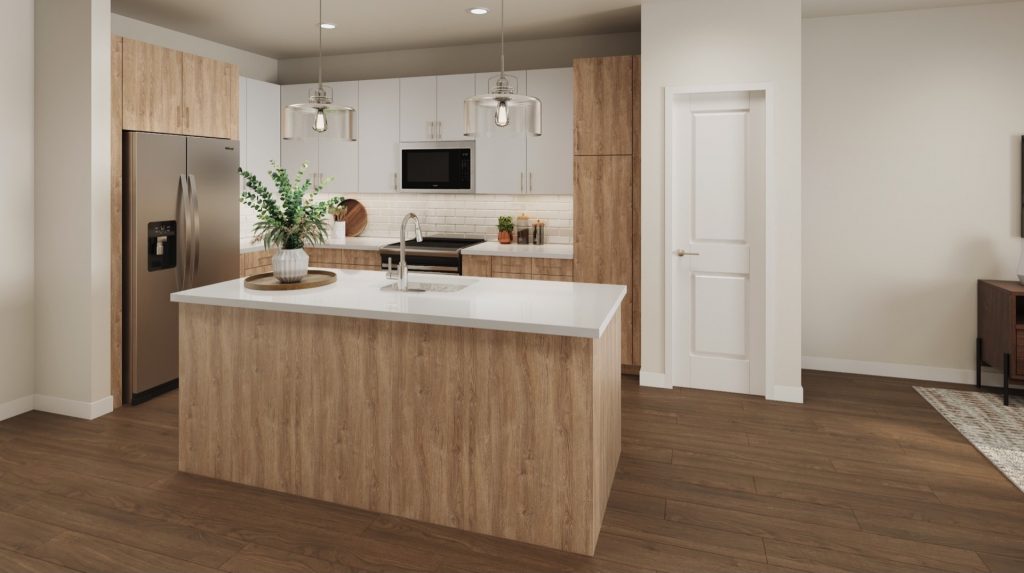 You've done it – you're officially a resident at Compass luxury apartment homes in Newark, DE. Moving is exciting and, understandably, overwhelming. We know standing in a new space surrounded by unpacked boxes isn't necessarily the most accommodating atmosphere to conjure up interior design inspiration.
We have put together our favorite tips and simple tricks for decorating your new apartment home.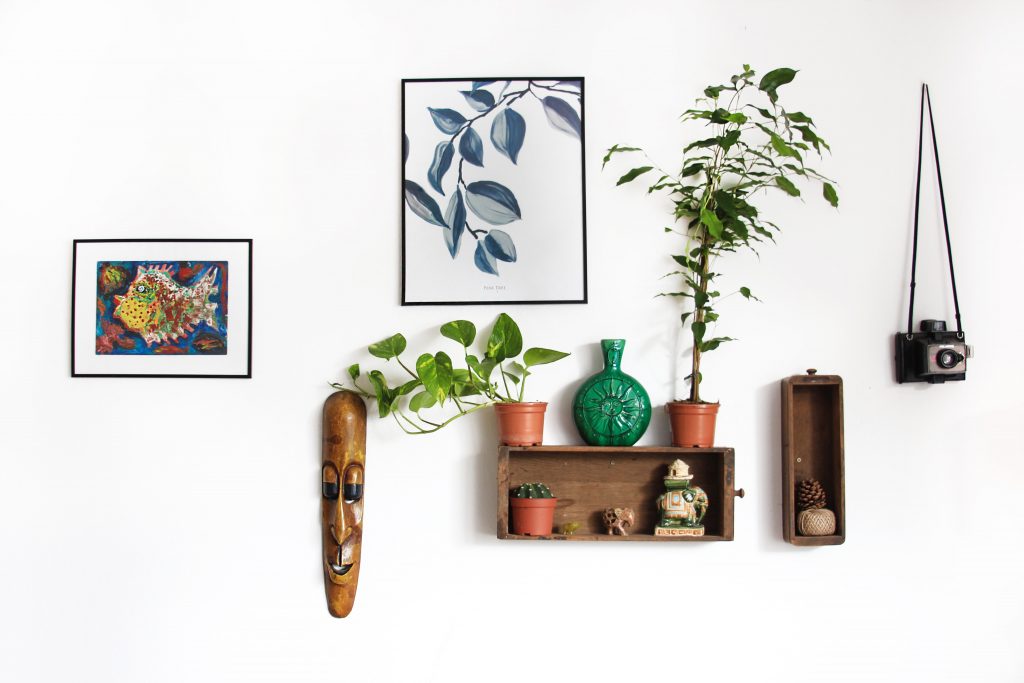 Bring in your personal sense of style
It's easy to pop on Pinterest for inspiration and see perfectly curated spaces but the goal is to embrace your personal style. Take some time and think about what elements in a home make it most comfortable for you.
Do you like bold patterns, bright colors or do you tend to opt for neutrals? Do you gravitate towards modern, vintage, or minimalist styles? Don't be afraid to mix and match design styles. If you love your vintage coffee table and your contemporary sofa, there is nothing that says you cannot build a room that integrates the two pieces. Your space is a reflection of you. And, don't forget to take inventory. Sit down and sift through your personal belongings. Look at items you collect – mugs, photographs, movies, animal figurines. Do you love to read, enjoy travel, nature, cooking? Come up with ways to display your items and integrate them into your environment in a way that is visually appealing and functional.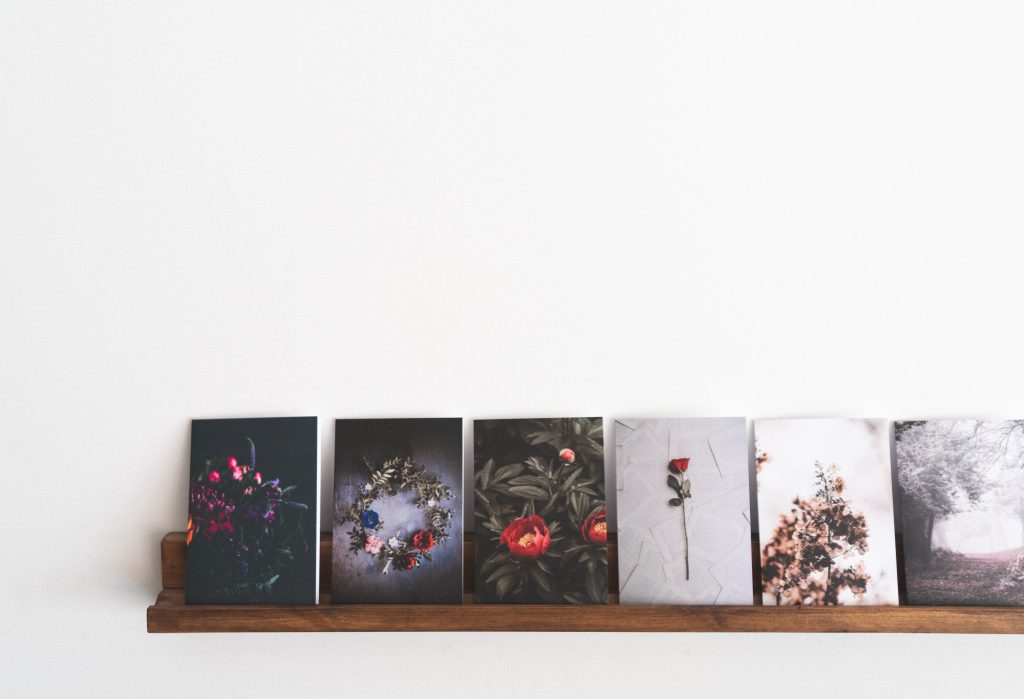 Plan the artwork on your wall
Whether you are creating a gallery wall of your favorite art or opting to hang a singular oversized piece, choosing artwork to display can help emphasize your style and make your home more welcoming. Take advantage of the expansive wall space that accompanies your home's nine-foot ceilings and experiment with a variety of colors, shapes, sizes, and textures. If you are searching for additional pieces or art inspiration, Newark Art Alliance features fine art crafted by local artists exclusively for their gallery shop. And nearby, You've Been Framed will gladly help you frame your new artwork or family photos so they are presentation perfect.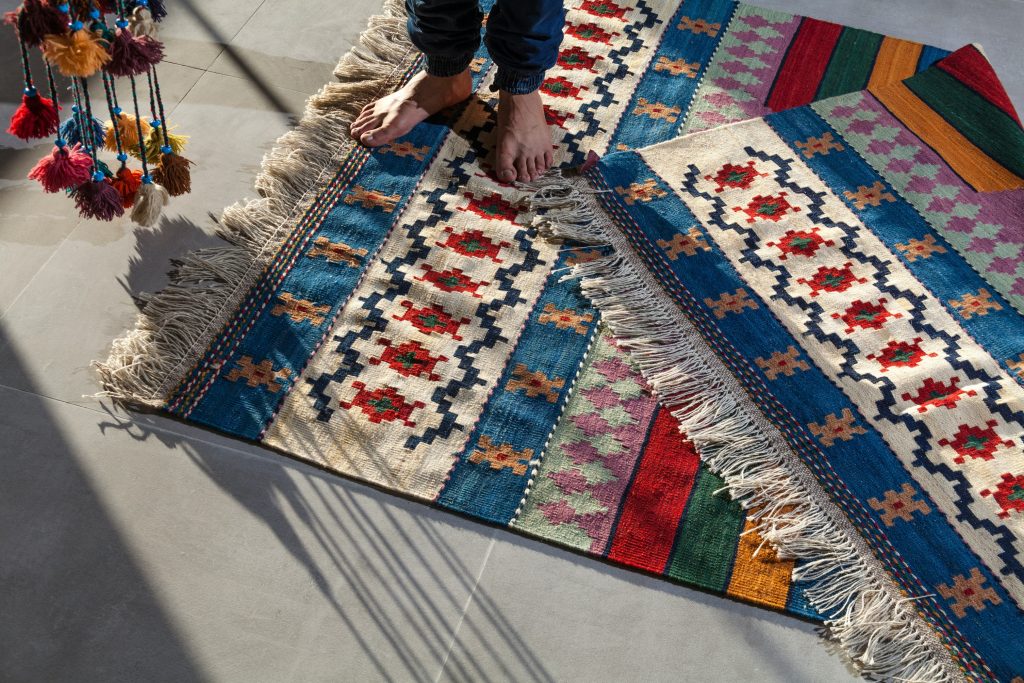 Find rugs that bring in texture
When it comes to making your home feel finished, what is under your feet can be just as important as what is hanging on your walls. Bringing in rugs is not only great for defining space and creating a comfortable environment but also for elevating your decor. Choosing a rug can add warmth and a tactile element to the room that is more subtle and not as overwhelming as larger, more attention-grabbing pieces.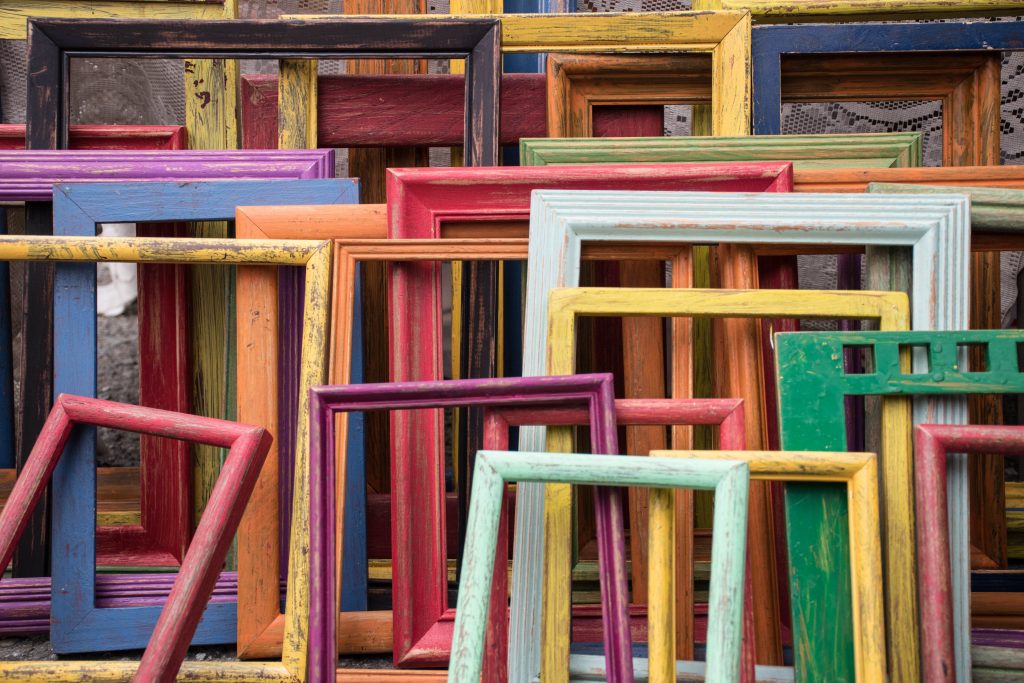 Refurbish furniture with fun paint colors
Sprucing up your furniture with a fresh coat of paint is a fun way to introduce a unique pop of color minus the fear of commitment that comes from painting an accent wall or room. It is easy to give plain furniture or antique pieces a contemporary facelift while creating contrast and visual interest. Aunt Margaret's Antique Mall, located on East Main Street, is perfect for finding furniture pieces that could be updated to fit your abode. We also recommend checking out this easy guide to painting furniture and the best paint types for furniture flips.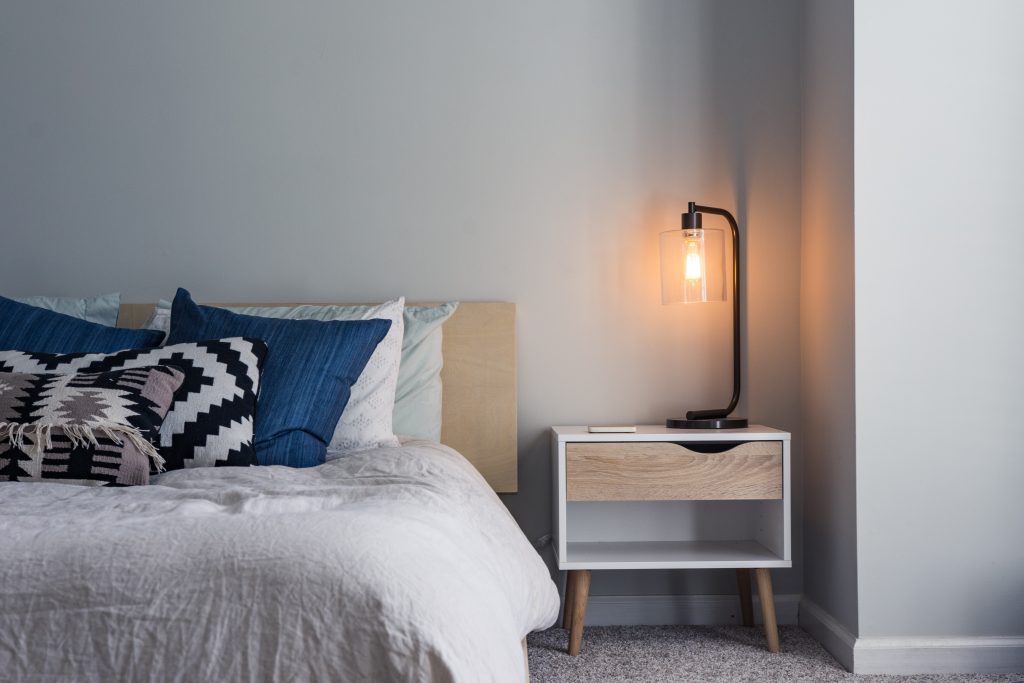 Great lighting makes for great atmosphere
Living rooms are great spaces for featuring a variety of light sources at differing heights. An assortment of floor lamps, table lamps, and ceiling lights can make the room feel cozy and moody.
Finding yourself short on space? Tuck a smaller, sculptural lamp on a bookshelf. Or replace bedside lamps with chic plug-in sconces to create a wonderful nighttime ambiance and save precious nightstand space. We suggest visiting OMNIvntg, in downtown Newark, to browse their gorgeous selection of mid-century modern and vintage lamps and lights (and additional design accessories).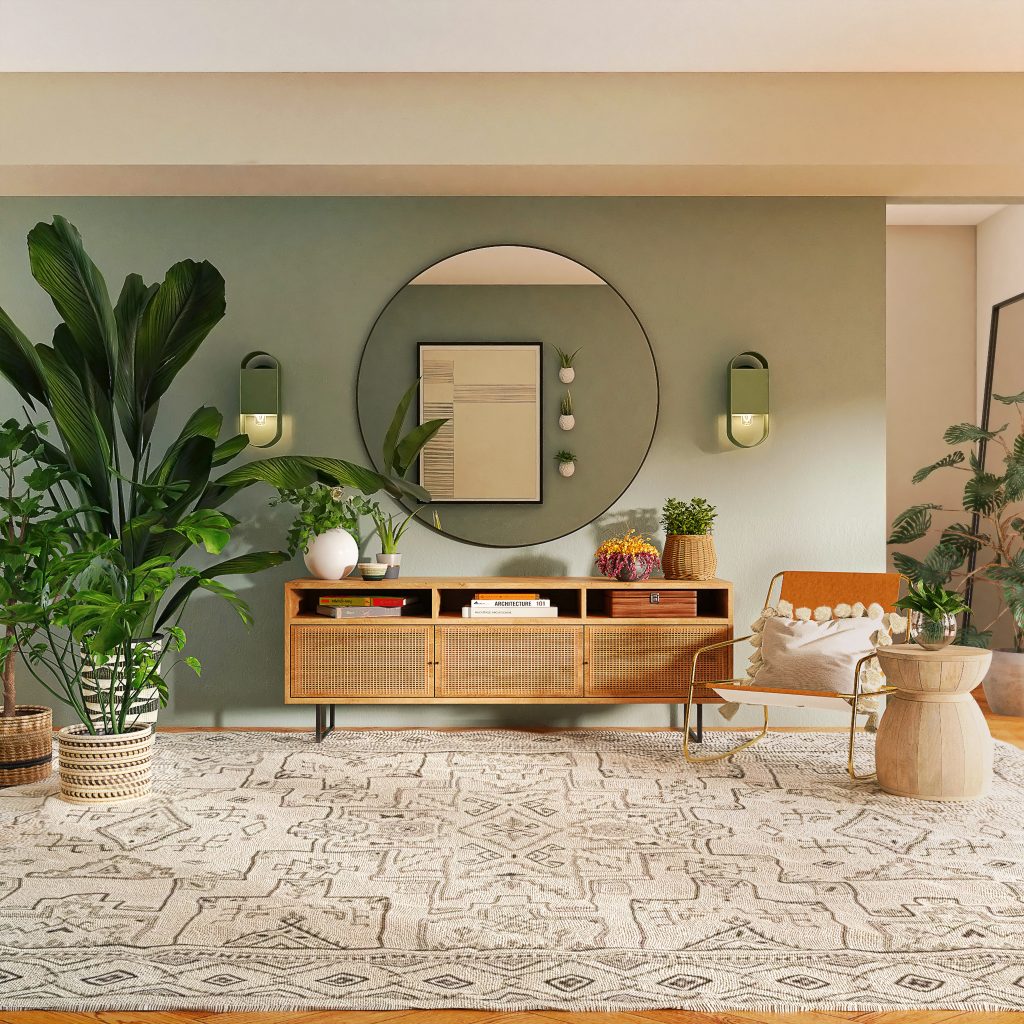 Include a statement mirror
Mirrors are versatile pieces and a gorgeous statement mirror can do everything from transforming an empty corner to serving as a headboard. Incorporate a statement mirror into a gallery wall or use a larger mirror to enhance the natural light streaming into your apartment home to make your living space appear even larger and brighter.
Compass at The Grove is dedicated to providing you with beautifully designed apartment homes elevated with elegant and refined details, but now we want you to enjoy making the space feel like your home.